Register for our Live Webinar on AI-Assisted Email & Case Management for Genesys! @ 9 AM PST [12 PM EST]


















NEW
Generative AI Capabilities
Create an end-to-end automated business application in minutes with NO CODE
HyperAutomation Cloud journey starts here

End-to-End Process Automation
Create your own Dynamic Case Management & Process Automation solutions across multiple use cases to orchestrate customer journeys with the power of AI.

Agile Business Applications
Design and deploy your customer-centric business applications in a short amount of time, through our visual builders that require minimal IT knowledge.
Satisfying multiple business KPIs
Business Agility & Transparency
Operation Flexibility and Security
Cost Efficiency and Predictibility
Customer Centricity and Productivity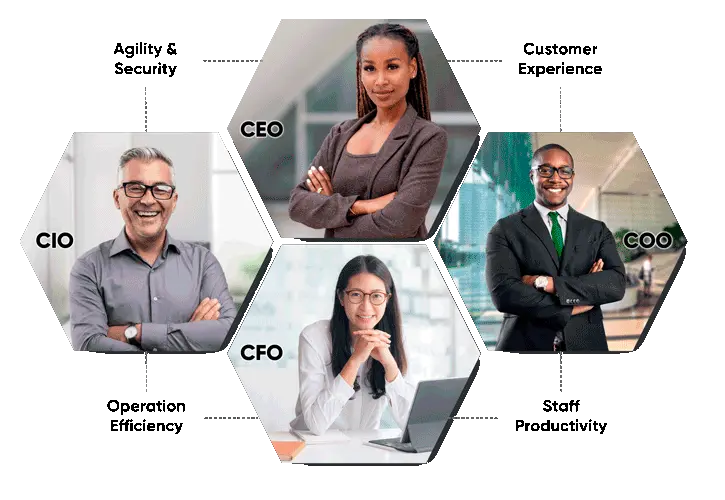 HyperAutomation as a Service™
Welcome to the new age of Business Process Automation
"By 2024, hyperautomation functionality will be the dominant competitive differentiator among LC development tools."
Emerging Technologies: The Future of Low Code (2022)
Discover how Eccentex HyperAutomation Cloud can accelerate your Digital Transformation
Eccentex listed to The Silicon Review Magazine
50 Fastest Growing Companies of the Year 2023
International Business Times lists Eccentex to
5 Best Help Desk Software of 2023
Accelerate Your Digital Transformation
powering digital workflows across your organization
Shorter time to ROI
Get the desired financial result by using the Eccentex agile application development platform.
Reduction in manual work
Automate repetitive tasks to keep employees motivated and focused on CX. 
Drop in complaints
Resolve problems faster by getting them right the first time and eliminate backlogs.
Low-Code Platform
Eccentex is designed for modern business use-cases that will continuously evolve.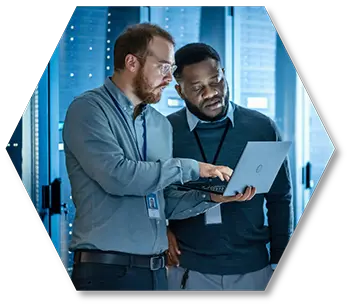 Professional delivery
Our platform experts can quickly design and deploy solutions to meet your unique needs.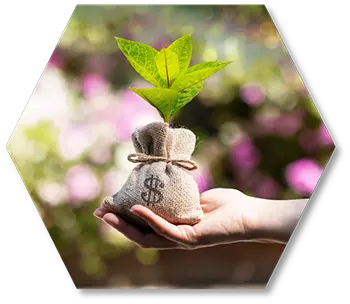 Value for money
Our platform includes all the business automation capabilities you need for an affordable price. 

Automate everything. Do more with less resources, faster.
End-to-end Process Automation
Eccentex HyperAutomation Cloud leverages all capabilities of our AppBase Low-code / No-Code platform. With our decade long Business Automation experience Eccentex helps you to transform customer's ServiceJourney, digitize your back-office and connect your customer engagements across your CX Ecosystem.
Shortcuts to digital transformation
From quick wins to strategic initiatives, Eccentex has everything you need for success.
Service CRM for Genesys
Unify everything your agents need to provide exceptional customer service.
Customer Workflows
Capture, triage and automate customer requests from any channel.
Email Help Desk
Convert emails to tickets, route them to the best agents and automate responses.
Customer 360
Turbocharge CX with a 360° view of the customer – tailored for service teams.
Knowledge Base
Surface actionable knowledge articles most relevant to the customer's journey.
Dynamic Case Management
Combine people, data and automation to solve simple and complex workflows.
Low-Code Apps
Build high-productivity business apps on a modern LCAD platform.
All Capabilities
Exceed expectations with enterprise-grade features to power your business.
Rapidly deploy in any industry
From quick wins to strategic initiatives, Eccentex has everything you need for success.
A financial institution sees a 20% drop in complaints with ServiceJourney
The company uses Eccentex to drive excellence in customer care, streamlining customer service with dynamic case management that connects the front, middle and back-office.
Check out our latest news & blogs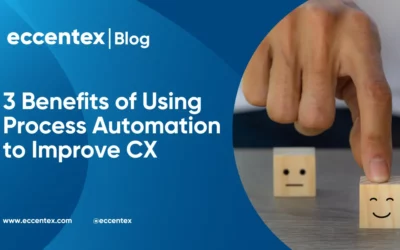 Today's customers expect a seamless and efficient experience across all touchpoints. Process...
read more